The investment marks the beginning of a new partnership between Sentara and the foundation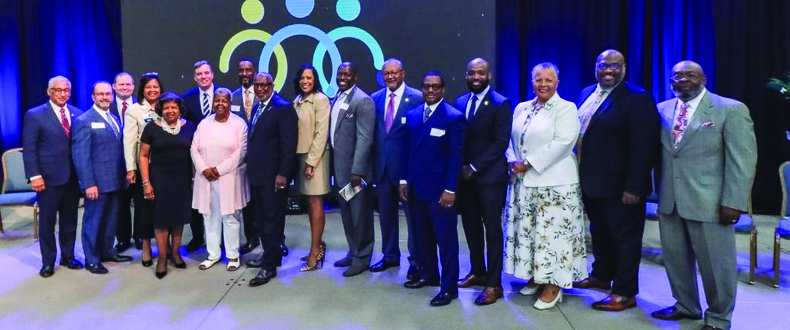 Sentara and the Greater Peninsula C.A.R.E.S. (Congregational and Residential Empowerment Services) Foundation announced their newly forged partnership aimed at promoting health equity in the community. During the foundation's official launch event on July 17 in Newport News, Va., Dennis Matheis, president and CEO of Sentara, announced Sentara's significant investment of $255,000 to support the foundation's endeavors.

"At Sentara, we have always believed that health care extends far beyond the walls of our hospitals and medical practices. We understand that true wellness and improved health outcomes are deeply intertwined with social determinants of health," said Matheis. "By partnering, we are forging a path to tackle underlying social determinants of health head-on. Together, we will leverage our collective resources, knowledge, and expertise to support innovative programs and initiatives that address the specific needs of our community."

The Greater Peninsula C.A.R.E.S. Foundation, consisting of community and faith-based organizations, is dedicated to advancing health equity and improving the quality of life for all disenfranchised residents in the greater Peninsula and surrounding communities.

Peninsula C.A.R.E.S. has developed five areas of focus:
C — Crime prevention, community relations, cultural enhancement
A — After school, athletics, arts
R — Revitalization, restoration, resources
E — Employment, entrepreneurship, elderly
S — Summer programs, student engagement, social service, social justice
Bishop Dwight Riddick Sr., chair of the Greater Peninsula C.A.R.E.S. Foundation, expressed gratitude to Sentara for their partnership and acknowledged the tireless work and talent of the Peninsula C.A.R.E.S. board. He assured the board their efforts were for a worthy cause.

"At the heart of our mission, lies the firm belief that every individual, regardless of their background or circumstance, deserves access to resources necessary for a prosperous and healthy life," said Riddick. "By identifying and tackling the root cause of these disparities, we aim to create a lasting impact that will uplift and empower each member of this community."

In the future, the foundation's Community Health Program will deliver culturally tailored sessions designed to reduce disparities and prevent illnesses through education, activation, and engagement. The program will comprise four 90-minute modules focusing on nutrition, physical activity, cancer education, and mental wellness. Pre- and post-module health assessments will measure understanding and goals to ensure the effectiveness of these interventions.

Dr. Jordan Asher, chief clinical officer at Sentara, praised the collaboration between Sentara and Peninsula C.A.R.E.S.

"This is why such relationships as we are forming today are essential to reducing the healthcare inequities across our communities," said Asher. "Our local leaders – many of whom are here today – know their congregations and their communities – they know their hearts, their hopes, and their hindrances, and by us working directly with you, we can create a better tomorrow."

This latest investment reaffirms Sentara's enduring commitment to the residents of Newport News and the Virginia Peninsula. Last year, Sentara announced an investment of $11 million to support the Marshall-Ridley Choice Neighborhood Initiative in Newport News.