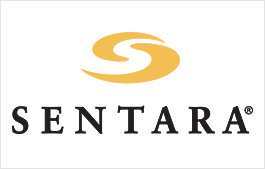 Sentara Healthcare today announced a $40 million investment to expand the Sentara Healthier Communities Fund across the communities we serve in the Commonwealth of Virginia and Northeast North Carolina to further address health disparities magnified by the impact of COVID-19 on underserved populations. Earlier this year, Sentara announced an initial $10 million community investment, called the Sentara Healthier Communities Fund, to address health disparities and bolster regional health sciences programs. This investment builds on the goals of our Corporate Social Responsibility (CSR) program, Sentara Cares.
The pandemic has exacerbated existing health disparities in our communities and brings greater attention to the broader social determinants of health that are vital for people to flourish and thrive. This investment will expand the Sentara Healthier Communities Fund statewide to provide additional access to primary care and behavioral health services in underserved communities. In addition, this investment allows for more engagement of community members, including faith-based leaders, in the distribution of these funds and will also include a Sentara employee-led fund that allows team members to directly influence the distribution of funds.
"A deep commitment to the communities we serve is part of Sentara's DNA. As we continue to face the impact of a pandemic of unprecedented magnitude, never has our community commitment been more vital," said Howard P. Kern, President and CEO of Sentara Healthcare. "In order to drive lasting change, we must forge new partnerships, strengthen long-standing relationships, and marshal resources to build stronger, healthier, more equitable communities together. Based on the overwhelming response to the Sentara Healthier Communities Fund, Sentara is proud to be able to provide additional support to tackle these pressing issues."
The Sentara CSR program, Sentara Cares, embodies the Sentara Healthcare mission to improve health every day. This program expands upon Sentara's long-standing legacy of community work with a focus on social determinants of health that are more closely aligned with the health system's integrated care model. Social determinants of health include access to affordable housing, skilled careers and higher paying jobs and addressing food insecurity. These factors can influence up to 80% of a person's health outcomes. The impact of the Sentara Cares program is best exemplified by the $100 million partnership with the Local Initiatives Support Corporation (LISC), the nation's largest community development organization, to address social determinants of health in underserved communities across the Commonwealth of Virginia.
These investments build upon Sentara's commitment to create healthier communities and improve the quality of life for those most in need. In 2020, Sentara invested nearly $256 million to support our communities through health and prevention programs, teaching and training opportunities for health care professionals, philanthropic giving and uncompensated patient care.